welcome to blender babes
Blend Your Way to Better Health
Hi I'm Tarashaun, Founder of Blender Babes. I'm a former emotional eater which developed into a decade long eating disorder and IBS. I discovered a power blender and many other tools that helped me heal my unhealthy relationship with food, my gut and ultimately - myself.
That's why Blender Babes provides much more than just smoothie recipes. I also share expert recipes, videos, articles, tips and reviews that will help you learn how to live healthier.
To get you started with healthier eating, I offer Free Superfood and Green Smoothie Challenges designed to help improve you and your family's health. A healthy lifestyle isn't about restriction or counting calories. It's about providing nutrient-dense foods to your body and flushing toxins from your system. Our community believes in healthy, not skinny!
Want to use your blender more with delicious recipes you can quickly access in your kitchen? Blender Babes has hundreds of made-for Vitamix recipes, that can be made in any good power blender. Get all our best tips, tricks and recipes in this eBook Bundle.

Looking to lose 10-30+ pounds quickly and safely? Do you struggle with energy levels throughout the day? Have trouble sleeping? Experience bloating or digestive issues? Need to improve your health? I've helped thousands of women! Click below to schedule a complimentary consultation with me.
With the The Blender Cleanse®, you will detox your body, improve your digestion, lose 5 (or more!) pounds, and kickstart healthier living in just 1 week. I've designed this gentle whole foods detox program to fit into even the busiest of lifestyles.
With Blender Babes' Slim Down Secret™, you will learn how and what to eat to bring your body into balance, optimize your health, improve your mindset, lose the weight and finally keep it off (for good!)

In the market for a power blender? Blender Babes is also the source for the Web's most comprehensive Blendtec vs Vitamix review, among others. Our unbiased reviews dissect every aspect of these amazing health machines, helping the most discerning consumers make an informed decision.

If you're looking for the best Vitamix deals, you can purchase new and certified refurbished Vitamix, Blendtec, Nutribullet, Ninja and other top blenders at discounted prices.
All blender purchases made through Blender Babes include free shipping (USA and CANADA) and $50 in exclusive free gifts - to help you use the best smoothie blenders - to make more than just smoothies!
Blender Babes actively promotes wellness and healthier living, and we are committed to being a supportive environment for you on your personal health journey.
I hope you enjoy this website! I also share daily life, tips and support on social media.
BEST BLENDERS ON A BUDGET (HIGH POWER)
THOROUGHLY TESTED, MOST RECOMMENDED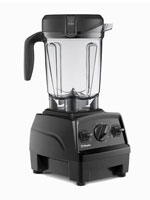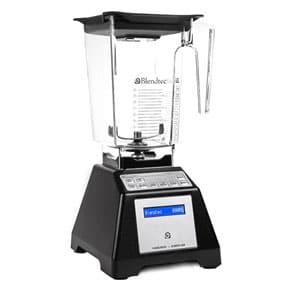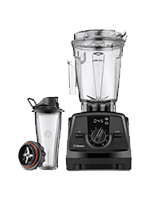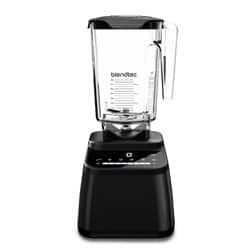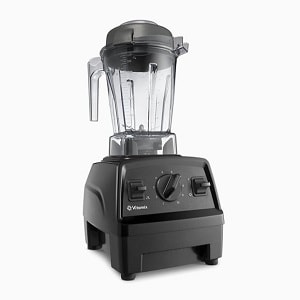 Cost
$269 ($20 exclusive discount reflected at checkout)
$349 ($100 OFF Exclusive sale reflected at checkout)
$289 ($60 OFF Spring Sale!)
Free Shipping & Free Gifts from Blender Babes
Controls
Variable Speed Dial, Pulse Switch
Variable Speed Dial, Pulse Switch
Variable Speed Dial, Pulse Switch
Dishwasher Safe Containers
Needs Additional Container to Perform Small Blends
Yes. Recommended: 32 oz Container
Yes. Recommended: Twister Jar (Use code "BBTWISTER" for 50% Off
No. Comes with 20oz Container
Yes. Recommended: Twister Jar (Use code "BBTWISTER" for 50% Off